FULL PRODUCTION

Wir begleiten Euch durch den gesamten Produktionsprozess. Wir unterstützen Euch beim Songwriting, Arrangement, Recording, Mixing und Mastering und erschaffen die bestmögliche Version Eurer Songs. Profitiert von unserer Expertise im Kreieren von Songs, die eine Geschichte erzählen!

Starting at 600€ + 7% VAT per Song

MIXING


Mixing of your Multitracks. The mix is the most important step to a convincing result, which will prevail besides your favorite songs in Spotify Playlists or on other media-platforms.

Starting at 300€ + 7% VAT per Song

MASTERING

Mastering fertig gemischter Stereo-Dateien. Der letzte Schritt zu einer professionellen Veröffentlichung! Wir sorgen für den letzten Schliff auf Eurem Mix und stellen sicher, dass Euer Mix auf allen Systemen gleichermaßen funktioniert und aus der Masse heraus sticht! Wir liefern ein ausbalanciertes und massentaugliches Ergebnis nach Euren Wünschen!

75€ + 7% VAT per Song
Über mich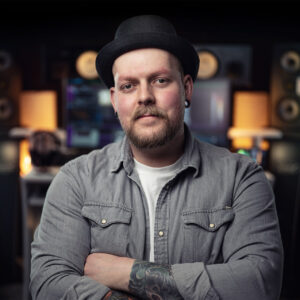 Hey, Ich bin Phil!
Ich bin Gründer und Haupt-Engineer von THE MIXING MINE und bin seit mittlerweile mehr als 15 Jahren leidenschaftlich als Musiker, Mixer & Producer aktiv. Ich habe mich durch ein spezifisches Studium, langjährige Erfahrung und mein persönliches Interesse auf das Mixing moderner und harter Musikstile spezialisiert und unterstützte Euch von der Erstellung bis hin zum fertigen Endergebnis und darüber hinaus dabei, dass Eure Musik Gehör findet!
Von Modernem Metal bis hin zu Pop Punk seid Ihr bei mir an der richtigen Adresse für einen individuellen, charakterstarken Sound, der Euch und Euren Vorstellungen gerecht wird! Lasst uns einen Sound für Eure Musik kreieren, der modern und druckvoll ist, aber sich durch Charakter und besondere Details aus dem Einheitsbrei hervorhebt. Gerne unterstützen wir gerade Newcomer dabei, Ihren Sound zu entwickelt und helfen Ihnen, durch gezielte Online-Präsenz und Social Media Strategien, Ihre Ziele zu erreichen. Meine bisherige Arbeit hat Künstlern geholfen, sich weiterzuentwickeln, bessere Partner zu gewinnen und Label-Deals zu bekommen und ist auf den üblichen Plattformen wie YouTube, Spotify, iTunes, oder Apple-Music.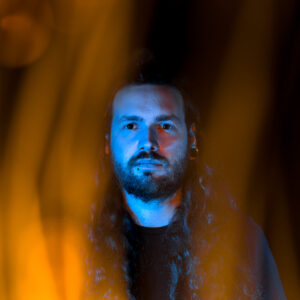 Hey, ich bin Rodney!
Ich bin freier Musikjournalist, Social Media Manager und Booker. In den letzten Jahren habe ich für Plattformen wie Impericon, MoreCore.de, FUZE Magazine, Backstage PRO, Everything Is Noise, It Djents und viele mehr gearbeitet und mich als Musikjournalist deutschlandweit etabliert. Neben meiner Faszination für Musik habe ich eine große Leidenschaft für das Weiterentwickeln von Ideen und das Erreichen größerer Ziele. Als Musiker weiß ich selbst gut genug, wie schwer es im Jahr 2021 ist, aus der Masse herauszustechen und Aufmerksamkeit zu erlangen. Genau da helfe ich euch weiter.
Ob eine Social Media Strategie, pitchfähige Press Releases, Biografien oder das richtige Anschreiben für Festivalbewerbungen - meine jahrelange Erfahrung als Booker, Journalist, Manager und Dozent erlaubt mir euch in jedem Bereich zu unterstützen. Gemeinsam mit eurer Vision helfe ich euch dabei eure Ziele zu erreichen und eine Perspektive zu erschaffen, die euch nachhaltig innerhalb der Szene etablieren wird.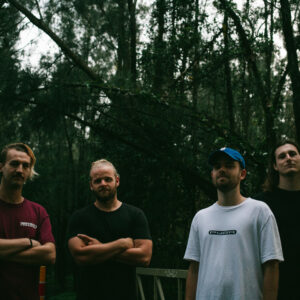 Cheezy Grin
The Mixing mine are absolute pros, they did an amazing job on our single and blew our expectations away. They are super easy to work with and we look forward to working with them again in the future!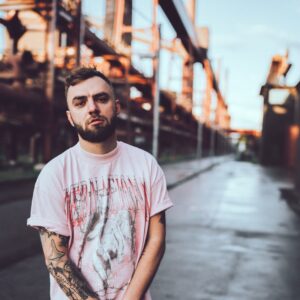 XELA WIE
Top Adresse für jede Art von moderner härterer Musik. Phil nimmt sich sehr viel Zeit für das beste Ergebnis und blickt auch gerne über den Tellerrand hinaus was Sound und Genre angeht. Bin absolut zufrieden!!

THE LIFE TONIGHT
Super angenehme, produktive Atmosphäre sowohl im Studio als auch bei Vor- und Nachbereitung.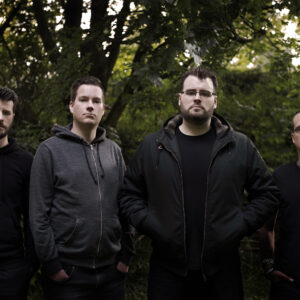 CALL OF CHARON
Die Zusammenarbeit war grandios – Phil hat wirklich das Beste aus uns herausgeholt und einen großen Anteil daran, wie das Album letzten Endes geworden ist und dass wir damit einen Label-Deal an Land ziehen konnten. Jederzeit wieder!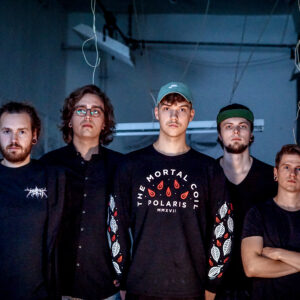 MONOSPHERE
Die Arbeit mit Phil war, wie mit einem Freund zu arbeiten, getragen von enorm hoher Professionalität, Ehrlichkeit, kreativen Impulsen und künstlerischer Überzeugung. Ihm ist es gelungen unsere Visionen umzusetzen, um seine eigenen innovativen Ansätze zu ergänzen und ein Gesamtwerk zu schaffen, dass es geschafft hat, dass wir uns selbst in Parts, von denen wir aus intrinsischer Perspektive nicht mehr 100% überzeugt waren, neu verliebt haben!